YOU Immediately you disagree with me, and that's fine. Young kid finds out he's the chosen one and sets off on a quest to rescue the princess and destroy the object of power and thwart the evil overlord is hardly a groundbreaking narrative. It's the monomyth in a green tunic. This isn't the story I'm talking about, that's all just context. I'm talking about STORY.
NEED
I've been writing screenplays for the past few years, and one of the things I've become increasingly nerdy about is structure, the architecture of a story. I've cycled through a bunch of different methods over the past few years; the beat sheet, the three act structure, the sequence method, but there's one in particular that really chimed with me, Dan Harmon's story circle.
GO
I was originally turned onto this through a Wired interview with Harmon late last year, I dug back through the channel 101 wiki and found Harmon's original posts breaking down the story circle. If you're an aspiring writer or have any interest in word science I urge you to do the same, it's perfect.
1.YOU 2.NEED 3.GO 4.SEARCH 5.FIND 6.TAKE 7.RETURN 8.CHANGE.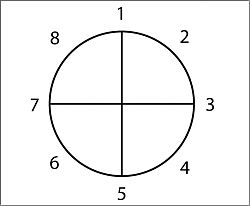 SEARCH
I spoke to the Dr. Frankenstein of TV/Gaming convergence Mark Sorrell about this a few months back, and he wrote a great blog about how we should be using algorithms like Harmon's to generate stories on the fly in game, creating stories that can adapt organically to the whims of the user. I'm excited by this idea, but it's the future, and I worry that just like space colonisation and jetpacks, my body will have withered and died before we get there.
FIND
So what about now? Is it useful to even try? Stories and games are almost intrinsically opposed artforms, interactive versus passive. Games are things I interact with, so they immediately become my story. By trying to layer another story on top of that you're just getting in the way.
Even the most lauded narrative games fall into this dissonant trap:
Nathan Drake may be a likable wisecracking hero during the cut scenes, but between the flirting and the snappy banter, I brutally murder literally hundreds of people.
Niko Bellic may be a tortured soul living out the American Nightmare, but my Niko likes to base jump and and set up trucks so I can do stunt jumps in my golf cart. (I also murder hundreds of people.)
Even Mass Effect with it's expansive set of moral choices does't really effect the story at all. No matter how much of a dick my Shepherd may be, I'm still going to save the world.
TAKE
As soon as I take control of the character, then the story of the game is my story. Cutscenes will continue to be skipped, ingame emotional moments will be ruined by me careening about the closed set, and when Dom's wife dies, I will make a cup of tea until I'm allowed to shoot aliens again. There's no hope.
RETURN
"Hey! Listen!" Zelda though, man. Zelda nailed it years ago. When I say Zelda, I'm referring to pretty much every version of the game since they've all had the same basic structure from the start. Some people seem to see this as lazy, but the structure is one of the master strokes, and the reason that Zelda is the greatest videogame story. Why?
You – Link
Need – To save Princess Zelda
Go – Out into the overworld
Serach – Adapt to the various enemies and traps around you
Find – you need a specific item to continue
Take – You need to make your way through Dungeons to get it
Return – You get the objects you need
Change – You are now able to rescue the princess
Granted, you could apply this structure to most narrative games (it is STORY after all.) What's key about Zelda though, is that the story circle isn't just a grand narrative laid over the top of the game, it is the structure of the game itself. Dungeon to dungeon.
You - Link
Need - The hookshot
Go - To the Dungeon
Search - Find your way around this new, alien environment
Find - The hookshot! Da-da-da-daaaa!
Take - The only way out is through the boss
Return - You defeat the boss and emerge to the overworld
Change - But now you have a hookshot, and suddenly you have a whole new way to play in the world.
CHANGE
The change is key here I think, because it's not some faux emotional moment presented in a cut scene. It's a change in me as a player. After every dungeon I have a new item and a new skill I can use to play the game in a different way. Now I have the hookshot maybe I can get that heart piece I saw back in Kakariko village? Or help the old lady rescue her sheep? It literally changes the world.
I realise talking about how great Zelda games are isn't exactly cutting edge, but man, how great are Zelda games?